The saying, "if these walls could talk" has never taken on more meaning than it did working on our recent demolition site. The Nutt House Hotel on the Granbury Square was a unique project and one that we took great pride in as Wannco is an active member of the Granbury community. Our community is rich in history and having the opportunity to take part in preserving a piece of it was a great honor.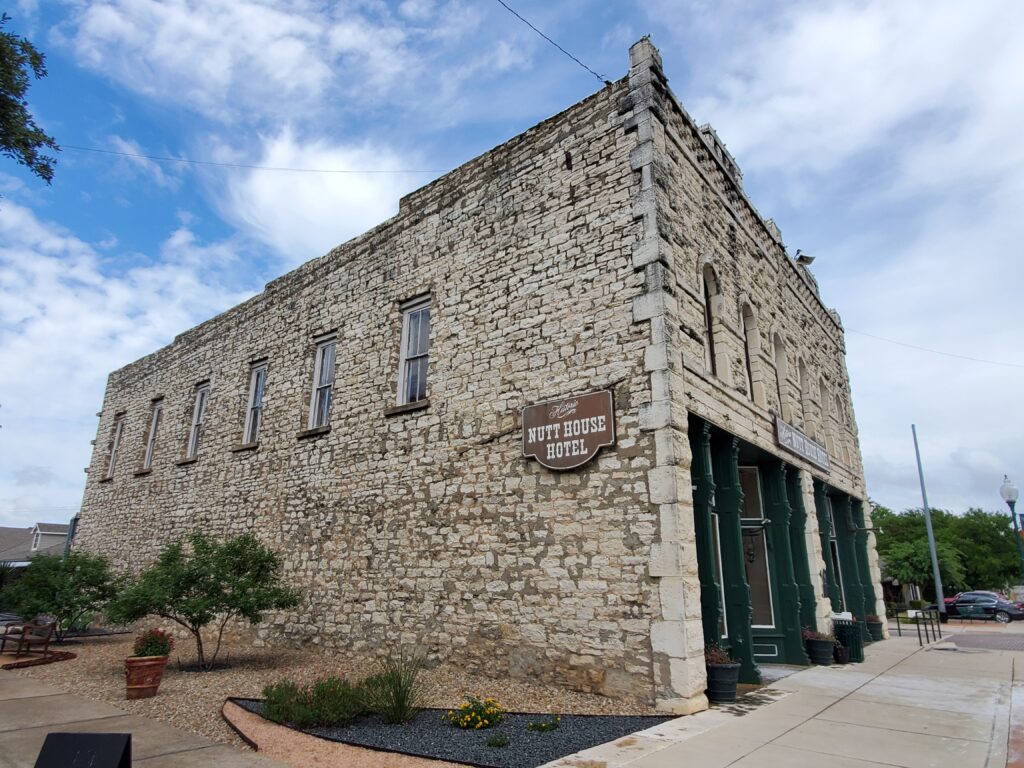 The project specifically was an interior selective demolition. Meaning we were tasked with only demoing and prepping certain aspects inside the building while preserving other designated areas to prepare for the remodeling.
Our goal was to expose the original building. The building has stood for over a century and as you could imagine has been remodeled and retrofitted to accommodate various changes and businesses over the years. We viewed this building as an onion. We peeled it back layer by layer until we arrived at the original structure. Boy oh, boy did it have some layers!
The owner wanted us to keep many things in the building and rightfully so as to preserve the natural history. We preserved things like old wood, light fixtures, columns, doors, etc.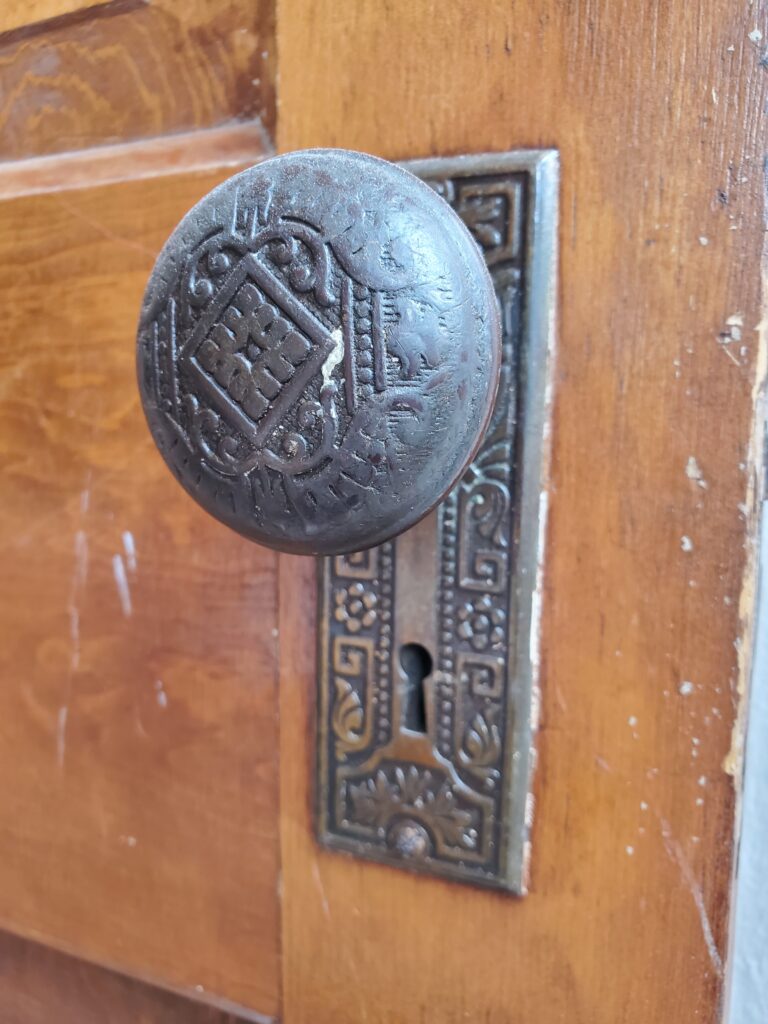 There were areas where we had to work through four layers of flooring to get down to the original wood floor. The old beadboard ceiling was covered in drop grid and sheetrock. All of the demolition had to be done by hand and with a lot of care.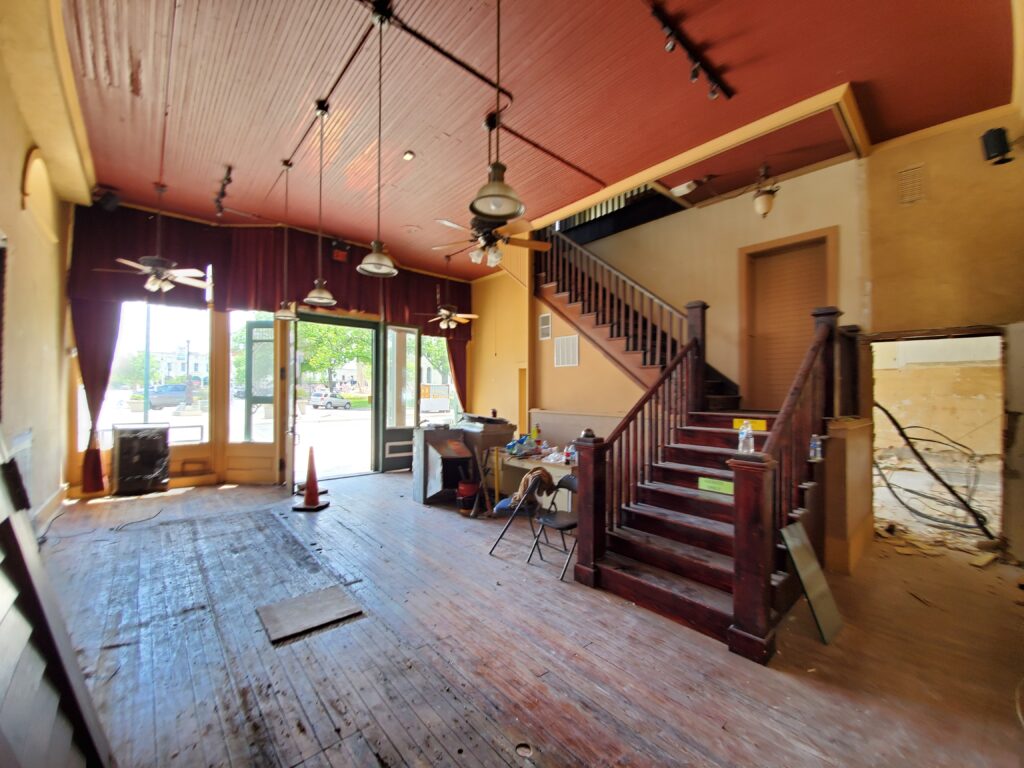 The site is in our downtown historic square. We were able to accomplish the demolition in an area with high-density pedestrian traffic as well as automobile traffic with limited parking and workspace around the building. In these types of workspaces, it is important for us as a demolition company to keep the site clean on a daily basis as to not create any impact on surrounding businesses.
We hope you enjoy seeing some of the great care our workers took in this special demolition. I know we certainly were honored and enjoyed being a part of this project.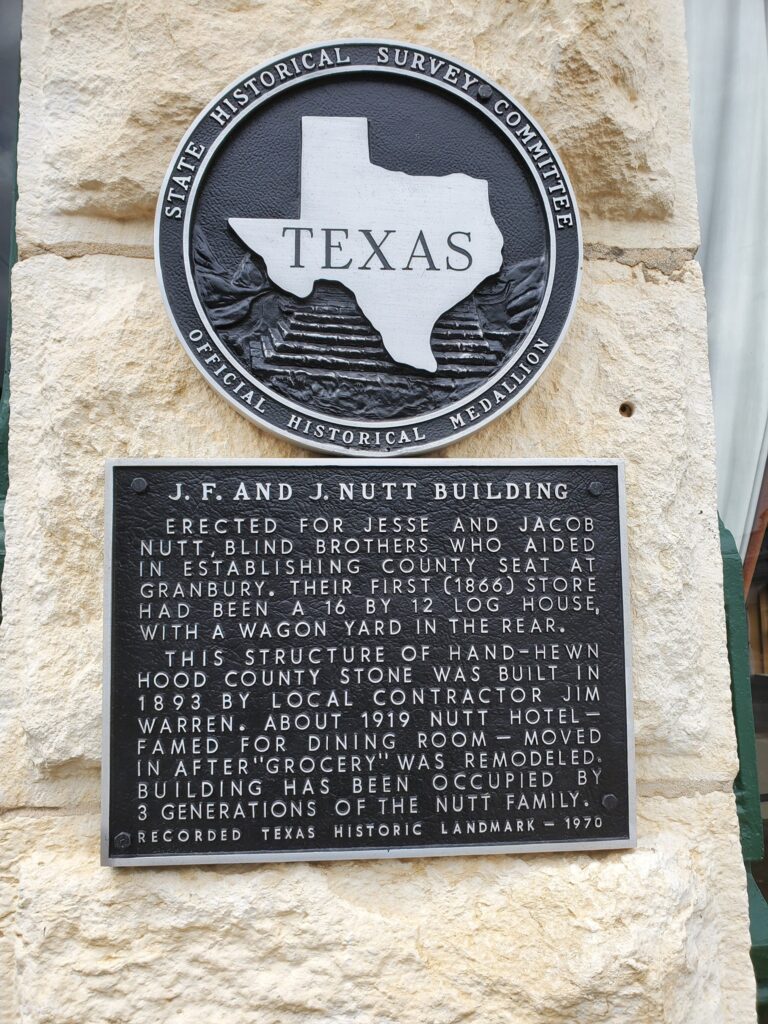 To learn more about Wannco or to inquire about your own demolition or construction project, learn more here.